Peer-to-Peer Fundraising Platform
Features Checklist


for Non Profits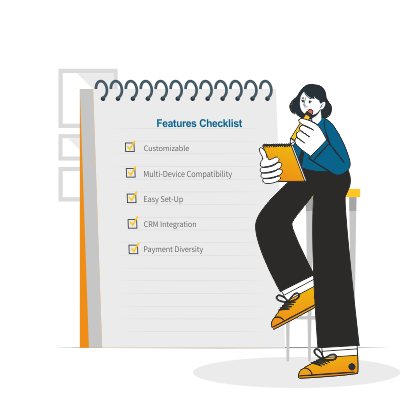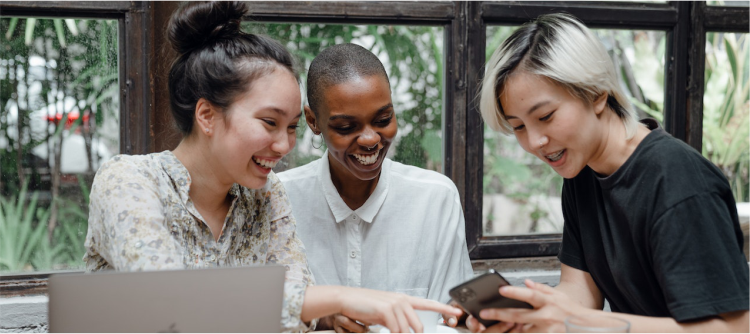 Crowdera
-
November 4 2022
What to Look for in a Peer-to-Peer Fundraising Platform?
So, you have decided to start a peer-to-peer fundraising campaign online. The right fundraising platform can be a game-changer and will affect the time you spend coordinating with your campaigners.
You can either be left spending A LOTTT of time doing follow-ups, manually keeping track of progress, and mailing out donation receipts or you can focus on communication, and training, and let technology cut down the manual effort on non-core tasks.
While choosing a fundraising platform, ensure that you choose a peer-to-peer fundraising platform and not just a crowdfunding platform. To know the difference between both, click here.
---
Check if the online fundraising platform that you plan to use has the following features.
---
1. Personalization & Customization

Branding for nonprofits is as important as for any other for-profit organization. When someone lands on your campaign page, they should immediately be able to recognize and connect it back to your organization. The colors, fonts, overall theme, tone, and donation denomination should be as per your requirement.
Also, check how easy it is to edit fundraising campaigns (main) and how convenient it is for peer campaigners to start and update their personal fundraising campaigns supporting your main campaign.
---
2. Team Fundraising Features

A team fundraising platform goes one level deeper than normal crowdfunding platforms. Peer-to-peer fundraising platforms have the ability to start multi-level fundraising campaigns with different access rights as per your hierarchical requirements.
Volunteers can not only start their fundraising sub-campaigns but also personalize them, and can track their individual efforts. There are also necessary checks and balances built into a good fundraising platform so that major edits require approval from your Fundraising/ Volunteer Manager.
---
3. Multi-Device Compatibility

Fundraisers for peer-to-peer fundraising are increasingly focused on mobile and social compatibility as most donations come from mobile devices. According to the latest M+R Benchmarks Report 2021: 50% of traffic to nonprofit websites was from mobile and 44% from a desktop with 6% from tablets and other devices.
Before investing in any software/ platform, ensure compatibility testing by running the application on different browsers, and mobile devices (both android and IOS). Also, check the loading speeds on various devices. This helps you reach a wider audience.
Also, check if the platform loads quickly on all devices and the donation buttons should be prominent and easy to click across devices. The page should not suffer in terms of quality when loading on different devices.

---
4. Easy Set-Up

You know your team best. Choose a platform that is easy to use and manage. Your fundraisers may be school-going children or retired veterans, or homemakers. Is the platform intuitive to use, how is the user experience? Can donors easily spot the donation buttons? Check these during product demos before you move ahead.
---
Remember
A good platform is built keeping in mind the 3 key stakeholders: Campaigners, Donors, and the Nonprofit admin/ personnel.
---
5. CRM Integration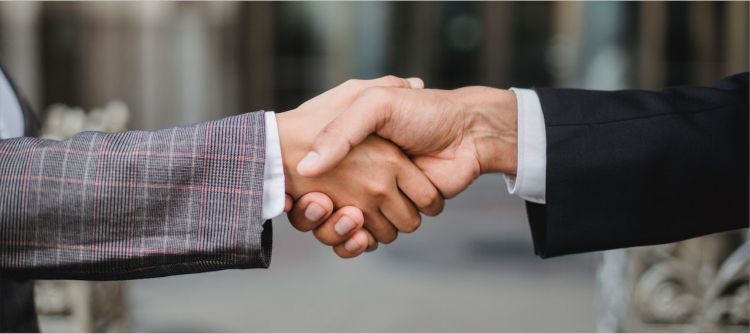 If you are a medium or large-sized organization and already using CRM, ensure your chosen software or platform seamlessly integrates with the CRM. Check how easy data-transferring is and how you can use your existing data in the platform. This will streamline the campaign process and will save time.

---
6. Payment Diversity

Here are the three things you need to check when it comes to payment integration and diversity.
1. Are diverse payment options available for your donors? As per recent data, the average donations happen with paper checks (44 percent of the total), followed by credit cards (22 percent), digital wallets (21 percent), and cash (13 percent) (Source).

We have listed the top chosen fundraising payment options your donation page should have.

- Debit Cards
- Credit Cards
- Payment Wallets
- UPI payment (google pay/BHIM)
- Paypal (for international payments)
- Stripe (for international payments)
- Cheque
2. Also, check how easy and quick payment integration is and whether the software is compliant with tax benefits and other compliance requirements.

3. The personal data security of your donors should be your top responsibility. Make sure the preferred software vouches for 100% data security that includes your donors' card details, and other personal identification details.
---
7. Tax Compliance

What are the national & international laws that you are bound by? Do you need to issue tax receipts right away? Do you need to download donor data in a particular format? For international donations, is a separate bank account advisable? Check with the fundraising SaaS organization about the in-built compliance features.
---
8. Customer Support

What happens if you get stuck or any feature is not working properly? What is the kind of customer support available and by what medium? Ask questions like - do you get a dedicated account manager, do you get support over the weekend? What is the maximum resolution time? It is essential to set expectations straight from the very beginning.
---
9. Pricing & Budget

Every penny is vital for nonprofits, so decide on a budget in advance. During product demos, find out if there is a discount/ reward system for your scale. Also, check the prices of additional features and services (For example volunteer training, donor management) you may require in the future. Compare prices across various platforms vis-a-vis the features they offer and choose the one that best fits your needs.
Here's a checklist for you:
- Base Price
- Upgradation charges
- Cost of training
- Annual renewal charges
- Processing Fees

That's all. Ensure that you ask as many questions as possible during the product demo and check if you can get a free trial for a month or run a single campaign before you sign-up for the whole package.
---
Check out
Peer-to-Peer Fundraising Platforms


by Crowdera

Interested in knowing more about fundraising platforms?